Revolution U16 South West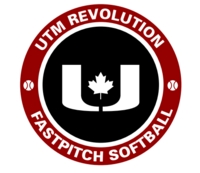 UTM Revolution SW will be based in the Tavistock/Stratford area for the 2019/2020 season. We have approved this new affiliate for play. Tryouts for this team will be in compliance with PWSA regulations this September. Our program will look to draw from these and nearby communitues. The team is expected to participate in the GVLSA Tier 2 loop. We are finalizing partnerships with local sports organizations to work together to make this team happen. More details on these partnerships will be announced in the coming months.
Coaching Info:
UTM Fastpitch is happy to welcome Jeff Gerber into the fold for the 2019/2020 season. Jeff is currently wrapping up his tenure as coach with the Wilmot Thunder U14 program. Jeff was born and raised in Wellesley Ontario. He has been playing and coaching minor sports for the last 25-years. His playing experience includes starting at the young age of four, and working his way all the way through to the junior and senior levels. Jeff believes that teaching and developing an environment of continuous learning is a key success factor for young female athletes today. Jeff looks forward to having an opportunity to partner with UTM this fall, and to welcome new athletes into the UTM system in the hopes of setting them up for future success.