Become Part of the UTM Affiliated Network
Since 2014 we have been promoting the sport of softball in Ontario. In the fall of 2015 we launched our own club softball under the name UTM Revolution. Now in our 3rd year of operation, we have four teams slated to take to the field in the spring/summer of 2018. We have developed a network of contacts across Canada and the United States and are able to provide our coaching teams with the resources and connections to build winning programs. We are a recognized program, one that is respected and looked to for advice and how to/what to do processes. We are always open to looking to increase the number of affiliate clubs. We provide best in class advice, a web presence, a network of contacts, knowledge of what tournaments to attend, etc.
Becoming a UTM affiliate gives you all the traditional aspects of a softball team, and also gives you the flexibility to be independently managed and operated. UTM Fastpitch is not based in a central location, we are different. We provide the support for your UTM team online, which allows you to operate anywhere across Ontario and beyond. Consider being a UTM affiliate partner club today! We're already thinking about the fall of 2018 & beyond. Our affiliate program has continued to build momentum and we're looking to continue that this fall with even more UTM branded teams across Ontario (and beyond).
We're now taking applications to become the manager/coach of an UTM affiliated program for the 2019 & 2020 season.
---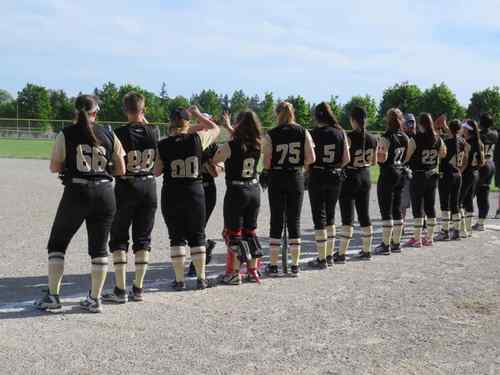 Here is what being an UTM affiliated club means...
Access to all the features and benefits of the UTM website

Promotional tools on social media, twitter, Instagram, Facebook and You Tube

First right to attend any UTM sponsored camps and clinics, at discount prices

No charge admission to any UTM tournament

Best in class advice on which tournaments to attend in Ontario, and the United States

The ability to "run your own program", with respect to winter training, tournament selection, budget, etc.

Access to Kahunaverse Sports Group, and the UTM suite of uniforms

Discounts on merchandise at the UTM FanWear store for players, parents & fans

Your affiliate is part of UTM Fastpitch, so you're compliant with PWSA rules regarding being a member of an association

As an affiliate you have a say in what UTM does. You're a voting member of the Board of Directors
We look forward to hearing from you, and helping many coaches/managers become part of the growing UTM network of affiliated teams/clubs.
Here is the application to complete: